In school we have a dedicated Pastoral team who are there to support our pupils. Our Sensory room is a safe and comforting environment in which children can share their worries with a trusted member of staff. Children know that their voice will be listened to and help, advice and support will be given. The helping hands room, is a designated space where Mrs Griffiths works with children on their worries, delivers group interventions and runs a theraputic story writing course.
For pupils experiencing concerns outside of school hours they can access the following support.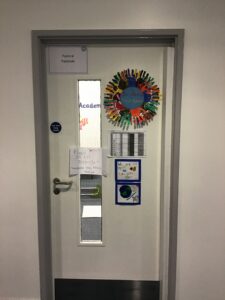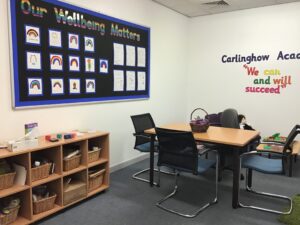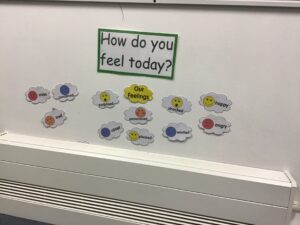 If you are worried about anything, you should ask for help.
Talk to a trusted adult. This might be a parent, a carer, another family member or a member of staff at school. Talk to them.
You can also talk to someone at Childline at anytime on 0800 1111 or at www.childline.org.uk.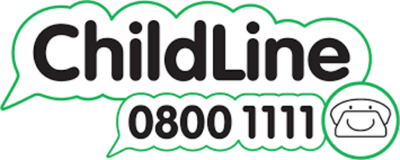 CEOP helps any child or young person under the age of 18 who is being pressured, forced or tricked into taking part in sexual activity of any kind. This can be something that has taken place either online or in 'the real world', or both.
The CEOP Safety Centre has clear information and advice on what can be reported to CEOP, the reporting process and what will happen if you do decide to make a report.
You can visit the CEOP Safety Centre and make a report directly to CEOP by clicking the Click CEOP button below.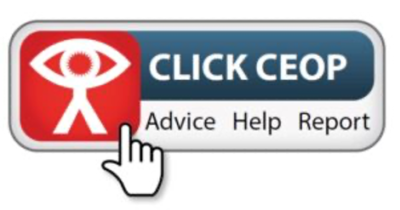 We acknowledge the high importance of our pupils and staff developing and maintaining good mental health and wellbeing, as well as physical health.
The aim of this area of the website is to provide links to good quality information and guidance on mental health and wellbeing. Follow the links below for advice for parents/carers in supporting your children and looking after your own mental wellbeing. We encourage parents and pupils with any concerns to speak to a member of staff.
We are proud to say that we take the health and wellbeing of all our staff very seriously.
We are very pleased to announce its engagement of a Wellbeing and Mental Health Champion for the Trust. Mrs Bev Lynch holds a Mental Health First Aider Certificate; RSA Diploma in Counselling and Groupwork; and an MA in Counselling Studies.
This role is to support any Trust employees wishing to discuss their personal wellbeing and mental health. This will be a confidential service and Bev will offer a verbal contract of anonymity to all callers. Without any reference to identifying personal details Bev will feedback to the Trust general staff concerns so that these can be addressed Trust-wide.
In school, staff have the support of a designated Wellbeing officer (Mr Callum Ivel) who is on hand to offer guidance and support with a range of wellbeing concerns. Our wellbeing board in the staffroom is updated regularly with helpful links and information.
Wellbeing is based on our self-belief and self-esteem. When we like ourselves, we are far more likely to be kinder and more understanding when interacting with others.
Bev can be contacted for confidential advice and support
via wellbeing@greatheightstrust.org.uk
or calling 07542 683712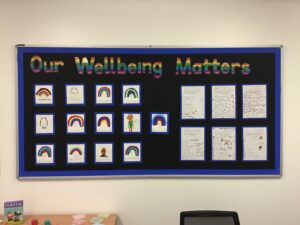 "Hello. How are you?"
This question will never go out of fashion if genuinely meant.
I was interested to find the following 5 steps to mental wellbeing on the NHS website which then referenced the MIND website:
Connect with other people

– Stay connected with friends and family. Share your concerns with people you trust and by doing so you may well be of help to them.

Be physically active

– Research continues to demonstrate that keeping active has significant benefits for both our physical and mental wellbeing.

Learn new skills

– When we learn a new skill it boosts self-confidence and raises our self-esteem.

Support and help others

– In helping someone else you benefit too. Try to be a little more understanding of other's concerns, worries or behaviours during this particular time.

Pay attention to the present moment (mindfulness)

– Focus on the present and do things you enjoy.