School Uniform Summary:
Dark grey skirt/trousers/pinafore
White shirt
Blue/Grey striped school tie
Royal blue jumper/cardigan
Royal blue check summer dresses for the girls
Plain black school shoes/sensible robust sandals for the summer
PE:
Navy shorts, white t-shirt, pumps or trainers for outdoor lessons
Swimming – boys:
Swimming trunks (not long Bermuda style these can get caught)
A towel
Swimming – girls:
Swimming costume (not bikini or two-piece bathing suit as these can get caught)
A swimming cap (this is essential for girls with long hair)
A towel
Our school uniform can be purchased from The Uniform Shop, Bradford Road, Batley.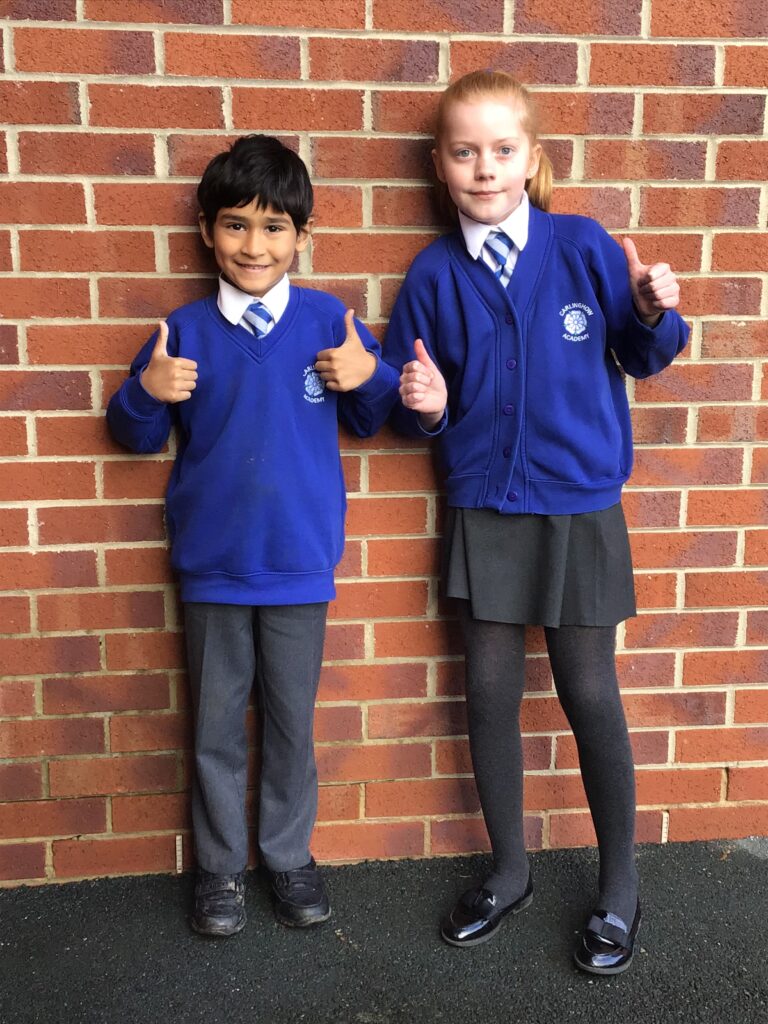 Carlinghow Academy offers our Breakfast Club as a childcare facility before school each day operating between 8am and 8:45am – please see separate Breakfast Club tab.
Our After School Clubs are offered as a curriculum enrichment offer and should not been relied upon as a childcare option. We do, however, have a number of local childminders and private out of school hours providers who regularly drop off and pick up children from our school. Please contact the school office if you would like any further information or contact details.
After School Clubs
We have been so pleased to see children back at our after school clubs this year. We send a letter out at the start of each half term where you can request a place at one of our after school clubs. We then allocate places (as fairly as we can) on a first come, first served basis. All clubs run from 3-4pm and you will be notified, by return slip, if your child has been given a place at one of our clubs. Clubs we have been able to offer so far include: Gardening, Arts and Crafts, Multisports, Football, Spanish, Computing, Homework and board games, Chess, Chatterbox Reading, Keep Fit and Youth Club.
Please see our range of clubs below:
These can now be found on Arbor, please log in to your parent account to see the latest clubs we have on offer this term.