PSHCE Curriculum Statement
Our PHSE curriculum is taught in line with the DFE Health and Wellbeing RSE guidance, September 2020. Given the demographics of our school the mental health and wellbeing of our school community is at the heart of our overall curriculum and is the basis of what we teach. The 'Jigsaw' PSHCE gives us the foundation of our PHSCE teaching but the skills, values and core principles run throughout our whole curriculum and are constantly referred to within the school day.
Our PHSCE long term plan has been designed to not only follow the 'Jigsaw' curriculum but to incorporate the pupil's voice and daily observations, engaging local service support where appropriate. We are also responsive to local, national and world events organising training and planning extra sessions where necessary. Our weekly PHSCE assemblies also cover the principles taught in weekly lessons.
Throughout their time at Carlinghow Academy, children are constantly given opportunities to develop resilience, self- motivation, cooperation with others and their own aspirations, tools that will enable them to leave our school ready for their next stage of education.
Our curriculum is adaptable and inclusive and follows a spiral curriculum, which means that children re-visit key themes and questions as they go through school. This spiral curriculum also ensures that key issues are addressed in an age appropriate way. Carlinghow Academy also involves outside agencies such as Baranardos,, the NSPCC and the local police force who can better educate the children in certain aspects of our curriculum.
Our PSHE curriculum is taught through our Jigsaw scheme.
We will endeavour for our children to leave school well equipped for the emotional challenges they may face by providing them with the building blocks needed for positive and safe relationships, including with family, friends and online. In this way, we will ensure that we help to nurture confident, independent and resilient individuals.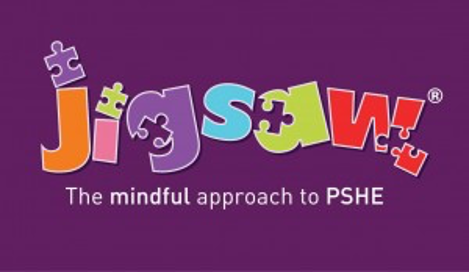 Our PSHCE Curriculum Poster: